You can track your order by logging directly into your GM Rewards account and view "Order History":
Click on your "Profile" icon on the top right of the page.
Select "Order History" from the dropdown menu.
In the Order History page, go to the order which you want to track and click on "Order Information" beside the order.
Click on "Track Order" and a pop up screen will show your delivery status.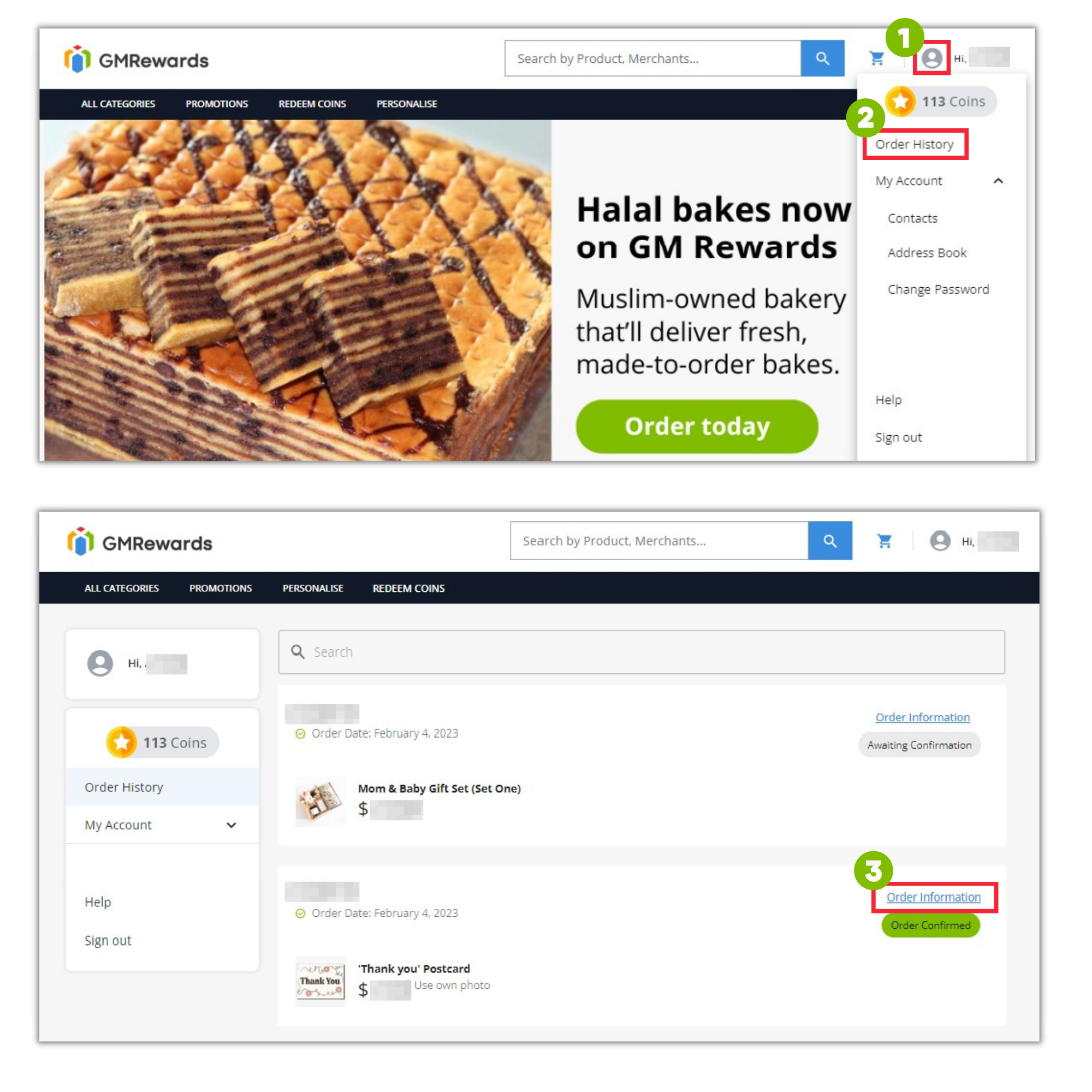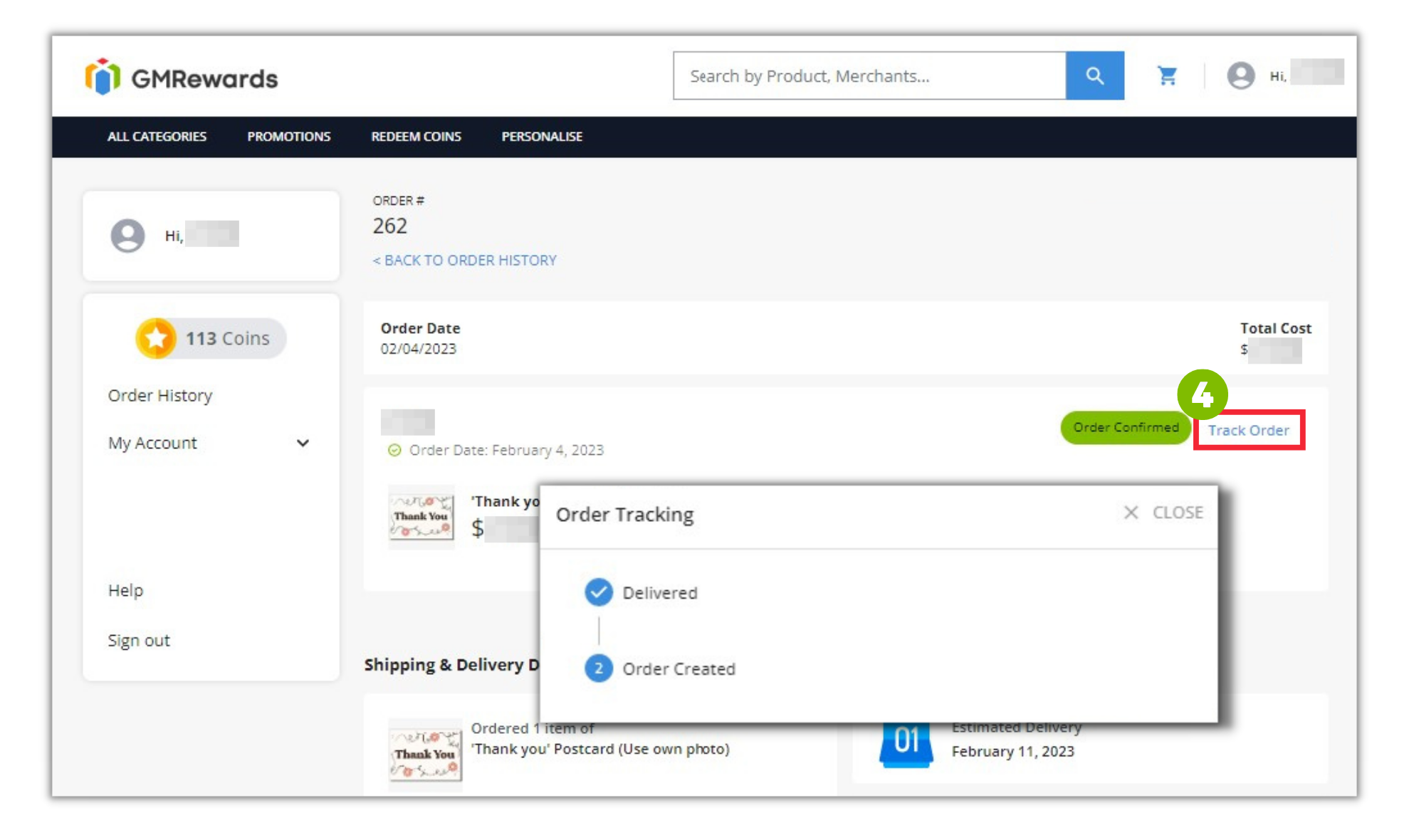 Kindly note that the status of the delivery may have a slight delay as it is updated by the vendor after they receive an update from their courier or driver.
Alternatively, you may email us at rewards@goalsmapper.com to check on the status of your order.
NOTE: Greeting cards and postcards are sent via Basic Mail. Basic Mail is not tracked nor traceable.